Supporting positive peer relationships
http://inclusive.tki.org.nz/guides/supporting-positive-peer-relationships/
This guide focuses on supporting relationships between students to develop their sense of belonging and wellbeing and to improve their learning outcomes.  
It outlines whole-class and small group strategies that support every student to build relationships and work successfully with others. These strategies are most effective in the context of a whole-school approach to positive social interaction.
Supporting and strengthening peer relationships
Relationships foster a sense belonging, which is an important basis for learning. Create an inclusive environment where students can work together and support and encourage each other to learn.
For many students, school can be a lonely place, and low classroom acceptance by peers can be linked with subsequent disengagement and lowered achievement.

Source: Hattie (2012). Visible learning for teachers: Maximising impact on learning (p. 78). Routledge.
Structuring your classroom to facilitate collaborative learning
Use a structured, collaborative approach to provide students with specific roles and supports to build successful relationships. Create spaces that support and encourage students to work together.
Design learning opportunities where students with differing skills and achievements learn together and take responsibility for both individual and group achievement.
Classroom spaces (image)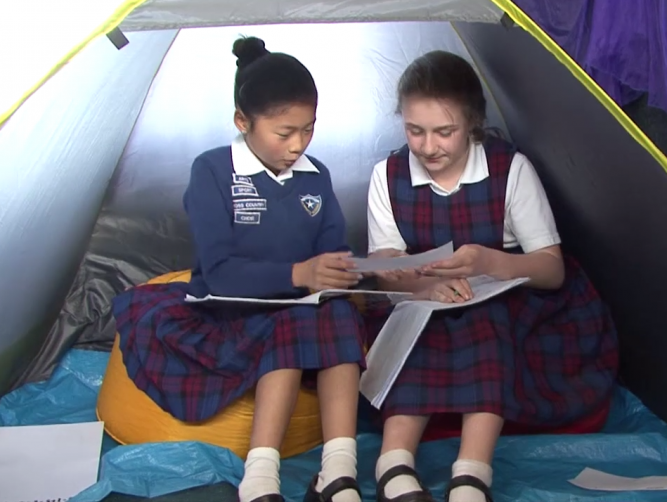 Classroom spaces
Classroom climate
Create a warm classroom climate to facilitate positive learning and social behaviours
Set clear boundaries and high standards and expectations.

Be fair.

Be aware of, acknowledge, and label your own feelings.

Acknowledge and affirm students' feelings.

Talk through emotional situations.

View emotional events as "teachable moments."

Avoid punitive tactics, put-downs, sarcasm and criticism – specify the positive alternatives.

Be self-accepting, confident, and secure.

Remain calm – your emotional state is mirrored by students.

Develop student supports.

Accept and empathise with students' feelings

Listen with interest.
Classroom climate
Classroom layout
Design your classroom layout to support students with varying learning needs and preferences in their collaboration. Choose a flexible layout that adapts to the learner, rather than limiting the learner. Include:
seating patterns, configurations, and spaces to facilitate social exchanges among students alongside quiet reflection time
a variety of technologies to support participation, communication, and collaboration 
visual supports such as timers, visual displays, and graphic organisers to support self management
different types of furniture to support students' varying physical needs and preferences (for example, wobbly stools for students who move to concentrate).
Classroom layout
Open flexible spaces (NZ) (video)
Open flexible spaces (NZ)
Supporting student preferences (image)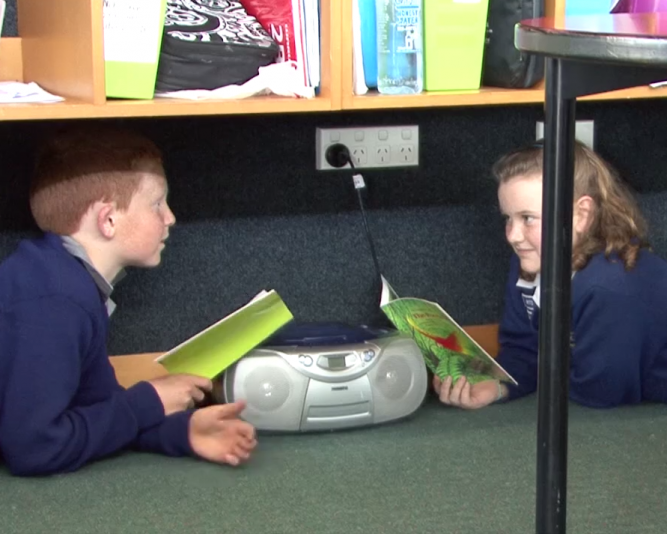 Supporting student preferences
Videos of interviews and discussions about modern learning environments in New Zealand.
This guide provides New Zealand illustrations of the distinguishing features of classrooms that value diversity and are truly inclusive.
This CORE Education white paper explores ways in which a well-designed and thoughtfully implemented physical learning environment can foster a sense of belonging in learners, in turn contributing to their well-being, and ultimately to their educational success.
Writing collaboratively (NZ) (video)
Writing collaboratively (NZ)
Tuakana-teina in a primary school (NZ) (video)
Tuakana-teina in a primary school (NZ)
Leadership roles at Onslow College (NZ) (video)
Leadership roles at Onslow College (NZ)
What is tuakana-teina?
The concept of a tuakana–teina relationship
The tuakana–teina relationship, an integral part of traditional Māori society, provides a model for buddy systems. An older or more expert tuakana (brother, sister or cousin) helps and guides a younger or less expert teina (originally a younger sibling or cousin of the same gender).
In a learning environment that recognises the value of ako, the tuakana–teina roles may be reversed at any time. For example, the student who yesterday was the expert on te wā and explained the lunar calendar may need to learn from her classmate today about how manaakitanga (hospitality) is practised by the local hapū.
What is tuakana-teina?
Teamwork through PE
Social skills and collaborative teamwork are benefits of a balanced physical education programme
Select games that only succeed when a whole team works together, for example, Ants on a log.
Organise peer-to-peer support groups or buddies to ensure students needing extra support understand the game rules and their role in the team.
Explain behavioral expectations from the beginning with visual supports such as pictures, diagrams, and a clear timetable of events.
Teamwork through PE
Jigsaw learning (NZ) (video)
Jigsaw learning (NZ)
Reciprocal teaching of reading
Reciprocal teaching of reading is effective in improving the achievement of learners from diverse backgrounds.
While the focus of reciprocal teaching is on developing the comprehension and critical thinking of independent readers, the structured small-group approach (where students have specific roles) provides a tool for supporting students to interact and collaborate successfully.

It involves four explicit strategies for reading comprehension:
formulating questions to stimulate thoughtful discussion
clarifying ideas and information in the text
predicting what might follow, using prior knowledge and information in the text
summarising information in the text.
Reciprocal teaching of reading
Peer tutoring
Peer tutoring is a form of cooperative learning where two students work together – a more skilled "tutor" with a less skilled "tutee".
Benefits for tutees
more individual teaching
gains in learning
gains in social/relationship skills
improved attitudes towards learning
improved self-esteem 
Benefits for tutors
practice/reinforcement of skills at earlier levels
learning gains
insight into the learning process
development of social/relationship skills
development of responsibility 
development of self-esteem
Benefits for teachers
more effective use of time
greater coverage of individual needs
opportunities to observe students at work, and to assess skills
Peer tutoring
Cooperative learning groups
Successful cooperative learning groups:

can be teacher-selected to ensure balance, inclusion, and productivity
can be formed around target students with supportive peers
are no larger than four students
give students specific roles
can be changed periodically. It can take students some time to build relationships. Think about changing groups to extend the relationships your target students have.
Cooperative learning formats provides information on how to set-up and implement cooperative learning groups.
Cooperative learning groups
Build relationships (video)
Build relationships
This resource provides step-by-step instructions for using Jigsaw reading combined with reciprocal teaching.
This resource provides step-by-step instructions for introducing reciprocal teaching with your students.
This resource provides a range of group and team activities in which students have opportunities to work together to achieve shared learning goals.