Digital technologies
http://inclusive.tki.org.nz/guides/digital-technology/
Increased access to digital technologies can enable more inclusive and personalised learning pathways through the curriculum, especially for those students who need additional supports to learn.
Students and teachers can work together to find the most effective ways to integrate digital technologies into learning environments: removing barriers to learning, providing increased choices matched to student needs and interests, and expanding collaboration opportunities.
Creating engaging environments and sustaining motivation
Motivation, self-regulation, and sustained effort all depend on engagement. Use technologies to stimulate interest, provide relevance, support creativity, and create collaborative learning experiences for all students. 
Supporting independent access to learning materials
Consider where digital technologies can enable students to access learning in ways that work more effectively for them. Use digital technologies to connect to students' skills, interests and strengths and to increase engagement and participation.
Benefits at Parkvale Primary (NZ) (video)
Benefits at Parkvale Primary (NZ)
Using digital text
Digital text is already a primary medium for communication and collaboration both in and beyond school. It is superseding print in multiple contexts.
Digital text can be:
adjusted so that the style, size and colour of fonts are the best fit for the student

converted to speech using a text-to-speech tool, to help students who need support with reading or who prefer to listen to information rather than (or in addition to) looking at it

adapted to include embedded supports, including definitions and background information; these can help students access new vocabulary and improve comprehension and can provide background knowledge when the subject is unfamiliar

used in online environments and supports collaboration without the restrictions of time and distance.
Using digital text
Suggestions for using text-to-speech
Listen and read along with unfamiliar texts to develop reading fluency.

Access texts beyond the students' reading level.

Listen to audio while doing another activity, such as exercise, travelling or resting the eyes.

When editing writing, select sections of text and listen back for errors and fluency.
Suggestions for using text-to-speech
Text-to-speech tools
Offer free text-to-speech tools to all students across the curriculum.
Text-to-speech tools
An blog post by a US journalist describing how she uses a text-to-speech tool to improve her writing. This is a useful concept to share with older students.
A video introducing text-to-speech to access digital text. Developed by US educator Kit Hard.
A collection of Ipad Apps for use across the curriculum. You can access tutorials and examples of classroom activities.
Useful tools
Digital tools available to support independent learning and collaboration
Make effective use of online environments such as your school Moodle or class websites to support students' learning. Alongside assignment briefs and related resources, offer students a range of tools to support independent learning and collaboration such as:
Useful tools
Utilising video (video)
Utilising video
Using laptops at Kutarere School
The benefits of using laptops
It's what to do with that imagination that has been a stumbling block with a pen and pencil. Having a laptop where it's so easy to change an error etc. has allowed that creativity to be completely limitless.

;

Source: Benefits of using laptops in the writing process
Using laptops at Kutarere School
Supporting learning (image)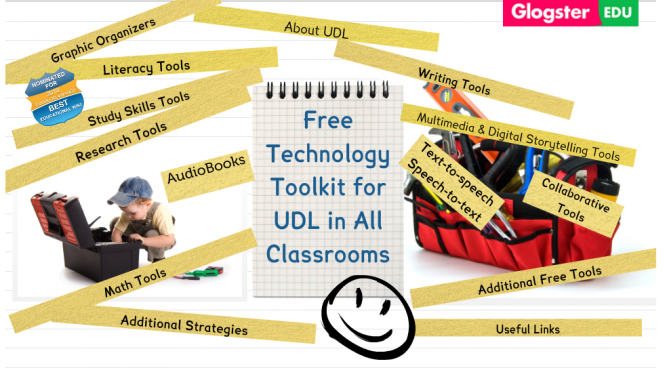 Supporting learning
Using Google sites at Tamaki College (video)
Using Google sites at Tamaki College
Providing multiple ways to create, learn, and demonstrate understanding
Select digital technologies based on the diverse learning needs of your students. Offer and support flexible learning pathways.
The Enabling e-Learning website provides a range of stories from New Zealand primary and secondary schools describing how they have used technologies as part of their learning design for students.
A collection of tools and resources aligned with the nine Universal Design for Learning guidelines to help teachers select tools that meet the diverse needs of learners
Using Voicethread (video)
Using Voicethread
Options for writing (NZ) (video)
Options for writing (NZ)
Developing a student toolkit
Provide opportunities for students of all ages to develop skills with a number of tools so that they have them in their own toolkit
Create opportunities for students to become confident:
recording their voices

using text-to-speech software

editing video

writing and editing collaboratively on Google Docs

creating slide presentations

designing infographics
Developing a student toolkit
Gaming at high school (NZ) (video)
Gaming at high school (NZ)
A rich resource of discussions, a webinar link and a slide presentation on Gamification with a focus on Minecraft in the Enabling e-Learning VLN group.
Voicethread is a tool that enables both students and teachers to use any media or mode to participate in conversations. Here are a selection of Voicethread examples collated by teacher, Suzie Vesper.
Information on how you can use range technology to create and share oral, written, and visual texts.
Ideas from students with dyslexia (image)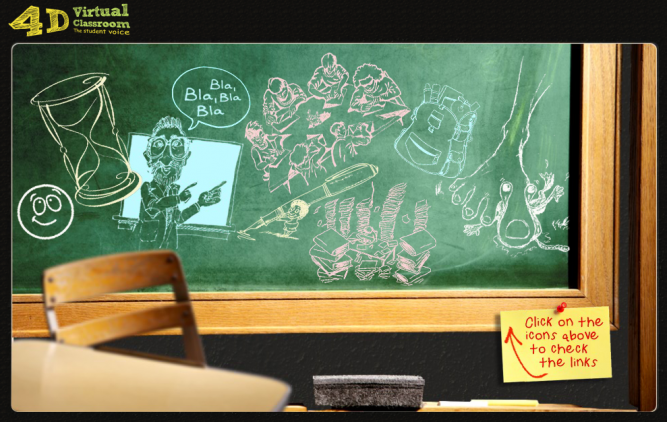 Ideas from students with dyslexia
Self advocacy (NZ) (video)
Self advocacy (NZ)
Designing online environments
Suggestions to support the design of effective online environments, such as blogs, wikis, and moodle, for students
Keep the design simple.

Use a clear predictable structure to help students find what they need.

Reduce visual and auditory clutter. (Students with ADHD and autism may also find this strategy useful.)

Support navigation with both high contrast text and visual cues.

Check with students that the way you are organising instructions and resources is working for them.

Hyperlink to visual calendars and mind mapping options to support planning.
Designing online environments
Digital tools support reflection (image)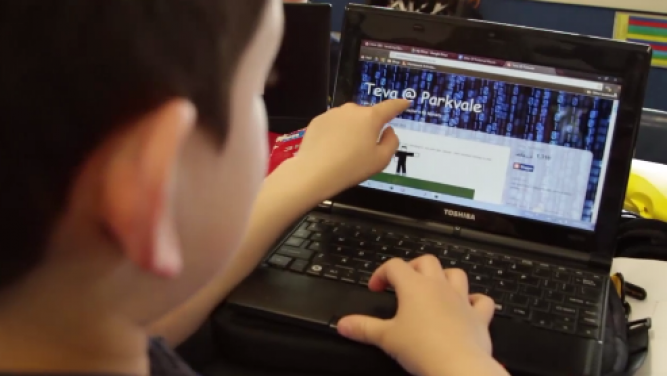 Digital tools support reflection
Flipping learning
6 steps to take when flipping your classroom
Students learn at different rates, and flipping learning provides more opportunities for processing and retaining information.
These 6 steps provide a guide to flipping learning in your classroom:
Plan: Identify what information and resources would make a difference for students needing extra support e.g embed or create an instructional video, link to practice games, create a quiz.

Record: Make or select a video, choose online practice activities, create a quiz, link to useful information that incorporates key information and steps for learning.

Share: Share the information and resources with your students and their whānau, on your website or blog. Provide clear learning intentions and instructions for use.

Teach: Explore the learning intention in depth with students, and identify where further support is needed.

Practice: Give students a followup task to apply their learning, this can be a group or individual task.

Regroup: Bring students back together to share their learning. Encourage them to revisit the online information and resources as needed to reinforce understanding.
Flipping learning
Advice about how to support students in the effective use of a variety of graphic organisers on the Resources for Teachers website. A series of templates are available for download.
A video and introductory content for students to Trello, a tool that supports project-based learning.
A slideshare created with CAST's Book Builder tool, which models the use of avatar coaches to support the learner.